Dedicated Exclusively to Immigration & Nationality Law for 23 years!
Seattle / Redmond / Bellevue Immigration Lawyer:
Visas, Green Cards & Citizenship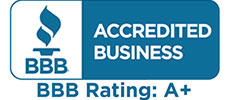 Dedicated exclusively to questions of immigration and nationality law for 23 years, and with a background in international business, we un-complicate U.S. immigration for American and international businesses, unite families, and pull it all together.
From our very conveniently located office in north Bellevue, we assist and advocate for clients in Redmond, Bellevue, Kirkland, Seattle, and beyond, in fact worldwide, and at every level from USCIS and the Department of State, all the way up to and including the federal court of appeals. The majority of our clients are from Europe, Canada, Australia, and Asia, though we have helped clients from nearly every continent.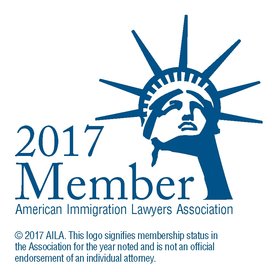 What We Do
Learn More About:
Click on a side tab for Helpful Information
What Our Clients Say
We went to Barbara during the green card application for our son when we realized that it involved complications and may drag us nowhere forever. Barbara was very knowledgeable, she laid multiple options and also recommended us the most effective path which actually saved us thousand dollars in travel cost. In each step, she always provided us valuable advice promptly and let us know what to expect next. It also surprised me that immigration process sometimes could go wrong with unexpected oversight from USCIS. During our case, Barbara's great communication with immigration office has corrected this type of oversights twice and dramatically accelerated the process. I am so happy that my son received the green card much more earlier than we expected while we have a peaceful mind all the way through. In the past 10 years our family had hired several immigration attorneys, Barbara was surely outstanding and the best! I would like to recommend her to anyone who is looking for help, and I'm sure you will never disappoint!
Thanks Barbara ! Professional, kind, accurate, I feel really grateful and confident about her direction and advice.
If you heard the story about a soldier who met a Christian Iraqi girl in Iraq, fell in love and ultimately received worldwide media attention, even going on Oprah with Garth Brooks...well...Barbara made it possible. I can whole-heartedly recommend Barbara for any issues regarding immigration. Barbara was able to help my fiancée get to America under the most extreme of circumstances. She fought so hard for our case even lobbying before a congressman and other federal employees. She was able to get our case expedited and never stopped supporting us until I had my wife safe here in America. Anyone who chooses Barbara will get [a] professional, kind, and hard working immigration attorney. ... She ... is more than worth it!
"We hired Barbara to help us fight the USCIS when they denied our adopted daughter from Honduras a visa to come home to the U.S. We had trouble every step of the way, from the U.S. Embassy in Honduras all the way up the ladder to the people in charge in Washington D.C. because the particular circumstances with our daughter's case prevented her from obtaining a visa. In fact, we could find no record of any adoption with the same attributes ever getting a visa. Barbara was phenomenally knowledgeable and creative and we are proud to say that our daughter is home with us now, thanks 100% to Barbara's brilliant legal brief she wrote. Our daughter was the first and only child with her circumstances to make it home to her adoptive parents and Barbara made that happen for our family. On a side note, I had two or three attorneys recommend a big-shot immigration lawyer that was purported to be the best. When I spoke with that attorney he said that he couldn't take on our case (probably because it was breaking new ground) but he said if he ever needed to hire an immigration attorney he would hire Barbara Marcouiller...and that is why we called her. The point is, ... those who know her work recommend her." Service Category: Attorney Year first hired: 2010 Top Qualities: High Integrity, Creative
After almost a year trying to jump through all the immigration hoops on our own, Barbara got the paperwork refilled and straightened out so my retired Canadian husband could join me here in Seattle. It took her about 4 months - nothing compared to the time we spent fighting through the system. While her fee was reasonable, the peace of mind was priceless.
I am writing this review because I would like to impart onto others about the good will of Barbara Marcouiller. Upon my arrival to this country I sought out and received help from Barbara with immigration issues that I encountered. When we met I explained my situation, which had left me in need of asylum in my present location of Seattle. Barbara was most helpful as she did her best with comprehending due to the language barrier. She managed to build a rather case for my asylum, and when the time came for our court hearing the judge ruled in our favor. This came a great benefit because I was in a difficult position with no job or financial stability. I was so grateful for all the support that she'd given me, and to my friend as well. Rated "Excellent" for trustworthy, responsive, knowledgeable, kept me informed
Special thanks to Barbara A Marcouiller .. Good News we got the green card -- thanks for all your help for putting together a bundle highlighting all the main points. The embassy read the bundle . 10 min later all our green cards were approved and agreed and visa issued. It was a very pleasant experience at the embassy I must admit I was surprised so much so that my wife shed a tear of joy. This is why we needed Barbara Marcouiller. Rated "Excellent" for trustworthy, responsive, knowledgeable, kept me informed
My wife and I engaged Barbara in February 2015 to assist with obtaining US citizenship. Her office uses a secure web portal for submitting documents (N-400, passport, green card etc.). This is a real time saver. Due to a whole bunch of competing priorities, it took us a few months to get all the required info together. We finally got it done in August 2015, received a CIS confirmation letter in September and attended our interview/naturalization ceremony in February 2016. Throughout the process, Barbara went the extra mile to make sure everything was correct. The week before our final interview, she spent 2-3 hours with us in her office to double-check all the documentation and drill on civics questions. On the day of the interview, Barbara had requested the CIS supervisor in Seattle to schedule my wife and I sequentially so she could be present. I was interviewed first, and my wife had been called in without legal representation. Barbara told the immigration officer that she had to put my interview on hold so she could take care of her client. The immigration officer was dumbfounded! Nonetheless Barbara prevailed, my wife was allowed to wait until my interview was done so Barbara could be present. We both passed our civics exams/interviews and are now US Citizens. Barbara provided exactly the representation we needed to be successful. In addition, she displays a passion for immigration law and a willingness to fight 'the establishment' when required.
Immigration law is highly complex and fact-specific. As every case is different, we can make no guarantee that we will be able to achieve a successful outcome.
Seattle Immigration Blog
The Wrong Advice Can Be Harmful
Taking the wrong action, even if done entirely by mistake, can result in added years to the process (and in some cases, can mean starting the process over).
This website and our Washington Immigration Center & Info. Blog have been created to provide helpful information, which, in many cases is different than the information that is "on the street."
The administration has announced it is releasing an additional 15,000 visas for seasonal workers between now and October 1st. The increase is needed but is too little too late. The process takes months, as described in this post. The season is more than half over. The situation with H2B visas does need to be addressed, but in a reasonable manner allowing for the necessary government processing times and the timeliness of need for the workers.
Read More >>
In a post on this site we explained the proposed International Entrepreneur Rule set by the Obama administration that would have made it easier for foreign investors and entrepreneurs to enter the U.S. The International Entrepreneur Rule set to go into effect next week was put on hold today. Learn about the current status of this rule.
Read More >>
There is no waiver for a false claim to U.S. citizenship made after September 30, 1996, unless the applicant can demonstrate specific facts to show he reasonably believed he was a U.S. citizen. The question of whether an applicant claimed in writing or in any way to be a citizen is asked on immigration application forms. It comes up at immigration interviews. Government audits of employers' Form I-9's is increasing. Know the facts. There is no waiver,
Read More >>
Immigration filing fees increase significantly December 23, 2016. Take action on your case now. Current fees and new fees for common applications given.
Read More >>