Bellevue Immigration Lawyer & I-9 Attorney
Dedicated to Immigration & Nationality Law for Over 25 Years – Bellevue, Seattle, Redmond, Kirkland and Beyond
---
Barbara Marcouiller is an attorney with Davidson Kilpatric & Krislock, PLLC
in downtown Kirkland, Washington, and continues her association with
Peterson Russell Kelly Livengood, PLLC
in downtown Bellevue, WA for their clients' immigration and I-9 compliance needs.
Dedicated to immigration and nationality law for over 25 years, Barbara represents her clients based on in-depth legal experience in matters concerning:
I-9 Compliance
Business Immigration & Temporary Work Visas (H-1B, H-2B, L-1, TN, B-1/B-2, E,O,P and more)
Barbara also advises human resources departments and professionals including executives, investors, scientists, engineers, artists, and more to obtain the appropriate visa for themselves and their families.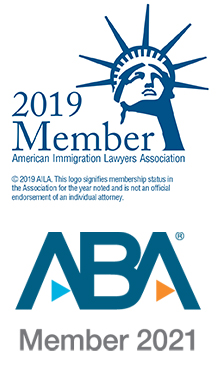 ---
Questions You May Have
---
Our company would like to hire a foreign national, how do we do that?
There are temporary visas for employment, and there are options for permanent residence based on employment. Temporary, or non-immigrant, visas for employment are numerous, including H-1B-H-2B, TN, E, L, I and others. Which visa is appropriate depends largely on the job, as well as other factors. For example, a TN is under NAFTA and so is only available for Canadians or Mexicans. Even then, it must meet the job requirements. An E visa also requires the U.S. has a treaty with the foreign national's country. An H-1B requires that at least a 4 year university degree or its equivalent is necessary to perform the job duties. An H-2B is for non-agricultural seasonal/intermittent/or one-time need jobs. An I visa is for members of the media and press specifically. Which visa is best requires analysis of the exact job duties as well as other factors.
Note also that the prospective employee must be admissible to the U.S. In other words, they must be either outside the U.S. or have entered the U.S. lawfully and consistently maintained lawful status, as well as not being subject to any of the many grounds of inadmissibility based on criminal arrests, security related issues, medical related issues, and many more. Note, for example, an arrest for a DUI while in the U.S., even if not convicted for a DUI, will now cause the non-immigrant status to be withdrawn. The government explains they can do that even if the person was not convicted, because they are doing under the medical grounds of substance abuse not under the criminal grounds of inadmissibility.
For more information see the Visa page and the Employment-based immigration page on this site.
To contact Barbara, please call (425) 990-4030, send her an email at bmarcouiller@kirklandlaw.com, or click here.
How can I bring my foreign fiancée or spouse to the U.S.?
Only citizens who have not been committed a crime under the Adam Walsh Act can petition for a fiancée. Either a citizen or a permanent resident can petition for a spouse, but there are big differences. Just one is that the spouse of a permanent resident is subject to the so-called "waiting line," whereas the spouse of a citizen is not.
The process for fiancée requires the foreign national be applying from abroad. A number of requirements must be documented, including the genuine nature of the relationship and intent to marry.
The process for a spouse depends on whether the spouse is in the U.S. or abroad. If in the U.S., the spouse of a citizen must have entered lawfully and be otherwise admissible. The spouse of a permanent resident must have entered lawfully, and consistently maintained lawful status until their "place in the line" is reached. They are not allowed to remain in the U.S. while in the "waiting line" unless they are maintaining some other status, such as F-1 student status, H-1B, L, TN, etc. As always, the foreign national must be admissible.
See the Green Card and Permanent Residency page and the Family-based immigration page of this site.
To contact Barbara, please call (425) 990-4030, send her an email at bmarcouiller@prklaw.com, or click here.
I have a petitioned approved for me with a national interest waiver; now I'm applying to adjust status to permanent resident, but I'm no longer with the same employer; is it OK?
It may be. You will need to demonstrate that you continue to work in the same area for which your work was deemed to be in the national interest. For example, if you were granted a national interest waiver for your work on cutting edge cancer research, and the new job is a doctor in a family practice, it could be problematic. You must still be working in the area for which the national interest waiver was approved.
In general, employment-based immigrants must qualify not only at the time the petition is approved but all the way through the adjustment process. There is in fact a relatively new form to be completed in addition to the other forms when an employment-based applicant is no longer with the employer who originally petitioned for them.
To contact Barbara, please call (425) 990-4030, send her an email at bmarcouiller@prklaw.com, or click here.
I just received my permanent residence ("green card"), but I have a new job opportunity in another country; how do I accept this opportunity without losing my permanent residence?
Having permanent residence allows you to reside in the U.S. indefinitely and work in the U.S., but you must actually be residing in the U.S., or you can lose it due to abandonment.
Please see the Green Card and Permanent Residency page of this site.
To contact Barbara, please call (425) 990-4030, send her an email at bmarcouiller@prklaw.com, or click here.
Our company has never done I-9s, but we know all our workers are here legally; we don't need to do anything, right?
Every employer is required to complete a Form I-9 for every employee no matter what, even if the employer knows for a fact that the employee is a U.S. citizen. The employer will be subject to financial penalties for not doing so. Worse, if the employer knowingly hires or continues to employ someone they know is not authorized to work in the U.S., they could potentially face prison.
If you haven't done I-9s, you need to do them. An employer who does an internal audit of their I-9s, or does them in the first place if they haven't previously, will be given some credit for attempting to comply with the law in the event of a government audit. Also note that due diligence requires all I-9s be in proper order for a sale or purchase of the business.
We are happy to work with you or your staff to assist you to become compliant with the law, and get you up to speed on the requirements to stay compliant.
Check our blog for upcoming articles on I-9s.
To contact Barbara, please call (425) 990-4030, send her an email at bmarcouiller@prklaw.com, or click here.
What Barbara's Clients Say
We went to Barbara during the green card application for our son when we realized that it involved complications and may drag us nowhere forever. Barbara was very knowledgeable, she laid multiple options and also recommended us the most effective path which actually saved us thousand dollars in travel cost. In each step, she always provided us valuable advice promptly and let us know what to expect next. It also surprised me that immigration process sometimes could go wrong with unexpected oversight from USCIS. During our case, Barbara's great communication with immigration office has corrected this type of oversights twice and dramatically accelerated the process. I am so happy that my son received the green card much more earlier than we expected while we have a peaceful mind all the way through. In the past 10 years our family had hired several immigration attorneys, Barbara was surely outstanding and the best! I would like to recommend her to anyone who is looking for help, and I'm sure you will never disappoint!
Thanks Barbara ! Professional, kind, accurate, I feel really grateful and confident about her direction and advice.
If you heard the story about a soldier who met a Christian Iraqi girl in Iraq, fell in love and ultimately received worldwide media attention, even going on Oprah with Garth Brooks...well...Barbara made it possible. I can whole-heartedly recommend Barbara for any issues regarding immigration. Barbara was able to help my fiancée get to America under the most extreme of circumstances. She fought so hard for our case even lobbying before a congressman and other federal employees. She was able to get our case expedited and never stopped supporting us until I had my wife safe here in America. Anyone who chooses Barbara will get [a] professional, kind, and hard working immigration attorney. ... She ... is more than worth it!
"We hired Barbara to help us fight the USCIS when they denied our adopted daughter from Honduras a visa to come home to the U.S. We had trouble every step of the way, from the U.S. Embassy in Honduras all the way up the ladder to the people in charge in Washington D.C. because the particular circumstances with our daughter's case prevented her from obtaining a visa. In fact, we could find no record of any adoption with the same attributes ever getting a visa. Barbara was phenomenally knowledgeable and creative and we are proud to say that our daughter is home with us now, thanks 100% to Barbara's brilliant legal brief she wrote. Our daughter was the first and only child with her circumstances to make it home to her adoptive parents and Barbara made that happen for our family. On a side note, I had two or three attorneys recommend a big-shot immigration lawyer that was purported to be the best. When I spoke with that attorney he said that he couldn't take on our case (probably because it was breaking new ground) but he said if he ever needed to hire an immigration attorney he would hire Barbara Marcouiller...and that is why we called her. The point is, ... those who know her work recommend her." Service Category: Attorney Year first hired: 2010 Top Qualities: High Integrity, Creative
After almost a year trying to jump through all the immigration hoops on our own, Barbara got the paperwork refilled and straightened out so my retired Canadian husband could join me here in Seattle. It took her about 4 months - nothing compared to the time we spent fighting through the system. While her fee was reasonable, the peace of mind was priceless.
I am writing this review because I would like to impart onto others about the good will of Barbara Marcouiller. Upon my arrival to this country I sought out and received help from Barbara with immigration issues that I encountered. When we met I explained my situation, which had left me in need of asylum in my present location of Seattle. Barbara was most helpful as she did her best with comprehending due to the language barrier. She managed to build a rather case for my asylum, and when the time came for our court hearing the judge ruled in our favor. This came a great benefit because I was in a difficult position with no job or financial stability. I was so grateful for all the support that she'd given me, and to my friend as well. Rated "Excellent" for trustworthy, responsive, knowledgeable, kept me informed
Special thanks to Barbara A Marcouiller .. Good News we got the green card -- thanks for all your help for putting together a bundle highlighting all the main points. The embassy read the bundle . 10 min later all our green cards were approved and agreed and visa issued. It was a very pleasant experience at the embassy I must admit I was surprised so much so that my wife shed a tear of joy. This is why we needed Barbara Marcouiller. Rated "Excellent" for trustworthy, responsive, knowledgeable, kept me informed
My wife and I engaged Barbara in February 2015 to assist with obtaining US citizenship. Her office uses a secure web portal for submitting documents (N-400, passport, green card etc.). This is a real time saver. Due to a whole bunch of competing priorities, it took us a few months to get all the required info together. We finally got it done in August 2015, received a CIS confirmation letter in September and attended our interview/naturalization ceremony in February 2016. Throughout the process, Barbara went the extra mile to make sure everything was correct. The week before our final interview, she spent 2-3 hours with us in her office to double-check all the documentation and drill on civics questions. On the day of the interview, Barbara had requested the CIS supervisor in Seattle to schedule my wife and I sequentially so she could be present. I was interviewed first, and my wife had been called in without legal representation. Barbara told the immigration officer that she had to put my interview on hold so she could take care of her client. The immigration officer was dumbfounded! Nonetheless Barbara prevailed, my wife was allowed to wait until my interview was done so Barbara could be present. We both passed our civics exams/interviews and are now US Citizens. Barbara provided exactly the representation we needed to be successful. In addition, she displays a passion for immigration law and a willingness to fight 'the establishment' when required.
Immigration law is highly complex and fact-specific. As every case is different, we can make no guarantee that we will be able to achieve a successful outcome.
Seattle Immigration Blog
LATEST
Unlike previously, EAD's now being issued are often not valid for return entry to the US. As a result, applicants for adjustment of status need to confirm re-entry authorization before traveling, or to forgo traveling outside the US.
Read More >>
Learn about the TPS requirements and benefits, which affect Ukrainians living in the US as of March 1, 2022, and which grant work authorization and prevents consequences of overstay and forced removal.
Read More >>